Geothermal Heat Pumps
Geothermal Heat Pumps maximize efficiency by using the constant temperature of the earth as the exchange medium instead of the outside air temperature.
A few feet below the earth's surface, the ground remains at a relatively constant temperature.
Depending on latitude, ground temperatures range from 45°F to 75°F. This ground temperature is warmer than the air above it during the winter and cooler than the air above it in the summer. AAON Geothermal Heat Pumps take advantage of this constant temperature by exchanging heat with the earth through a ground heat exchanger.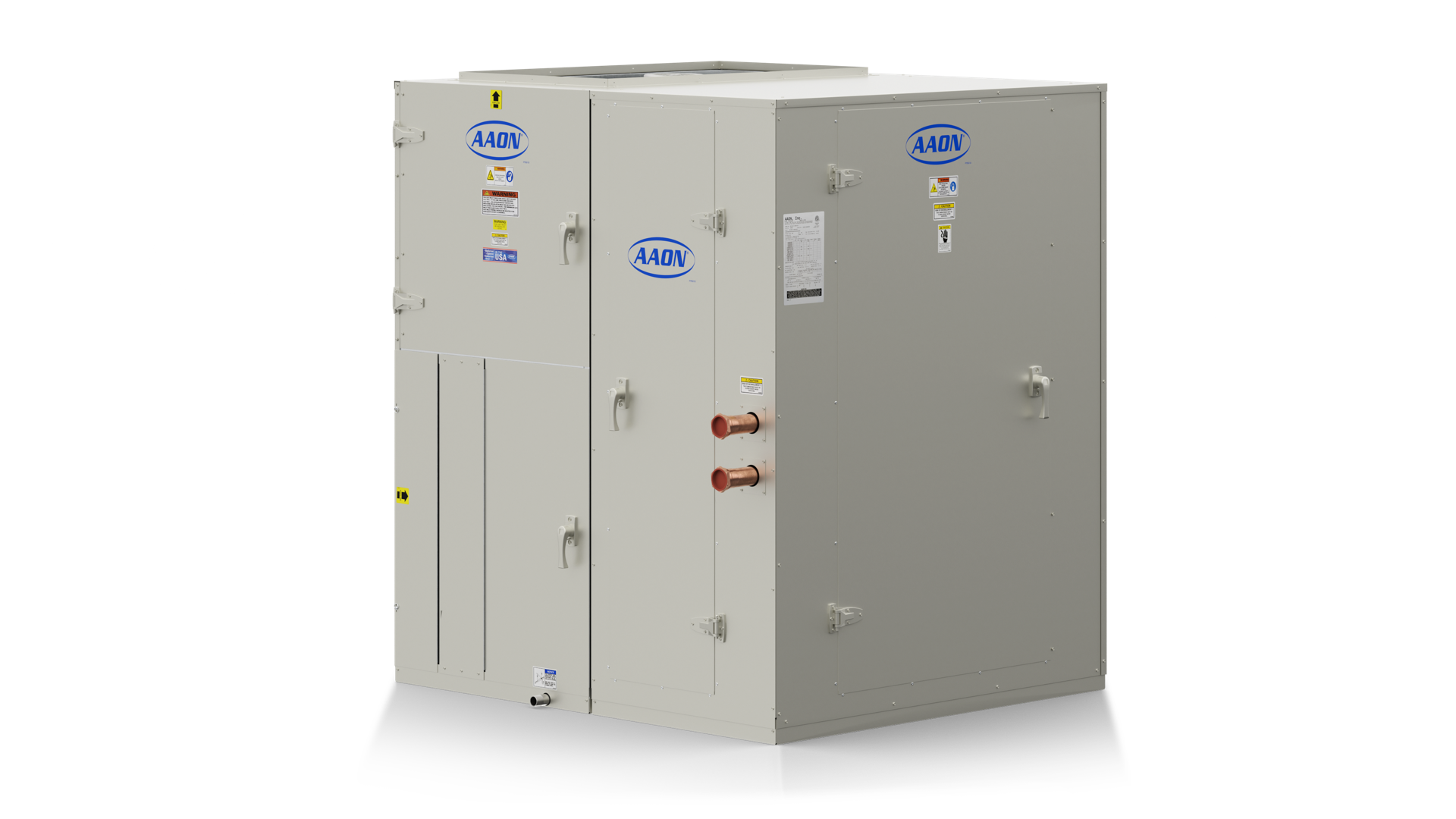 Benefits
Available in Indoor Self-Contained Units, Outdoor Rooftop Units, or Split Systems Designs.
Geothermal or water-source heat pump systems available.
AAON heat pumps include double wall rigid polyurethane foam panel construction, direct drive backward curved plenum fans, economizers, energy recovery, and electric, gas, steam, and hot water auxiliary heating.
High Level Specifications
Rooftop Units Available in 2-70 tons
Self-Contained Units Available in 3 - 70 tons
Key Differentiators
High Efficiency - Constant Heat Transfer Temperatures
Flexibility - Premium Options for highly configurable solution
Serviceability - Standard Features Designed for Easy Serviceability
Engineered to Optimize
All AAON HVAC products are highly configurable and designed to optimize your exact environment.
Our cutting-edge engineering and testing capabilities enable us to push the boundaries of what's possible for outstanding performance in virtually any climate and application.
Industry Leading Quality
AAON stops at nothing to design the very best.
With high quality features like foam injected panels, quarter-turn handles, and premium direct drive fans, our systems set the industry standard for longevity and low cost of ownership.
Ease of Maintenance
AAON equipment is easy to access and convenient to work on. Our award-winning cabinet designs make it simple for technicians to service our units efficiently and affordably.
Unique features like color-coded wiring and full-height stainless steel door hinges are designed with serviceability in mind.
Verified Performance
AAON HVAC units offer easy start-up and renowned reliability.
Our products are tested for all functions and receive a unit-specific report before they leave the factory.
The world is asking for better solutions. AAON is delivering.
Our expert reps will listen and help you find long-term value and performance to make a difference — together.