Condensers & Condensing Units
Engineered for energy efficiency, long-lasting performance, and easy installation, AAON units offer value for years to come.
AAON Condensers and Condensing Units are completely factory assembled, wired, and run tested.
Many available options are factory installed to minimize field installation time and reduce costs. For a complete AAON System with premium efficiency, air handling units are available that will match CF Series. AAON Condensing Units boast the same benefits that customers have come to expect from other AAON products - serviceability, quiet operation, reliability, premium efficiency, world-class construction, and a number of premier options that provide the flexibility to suit any application.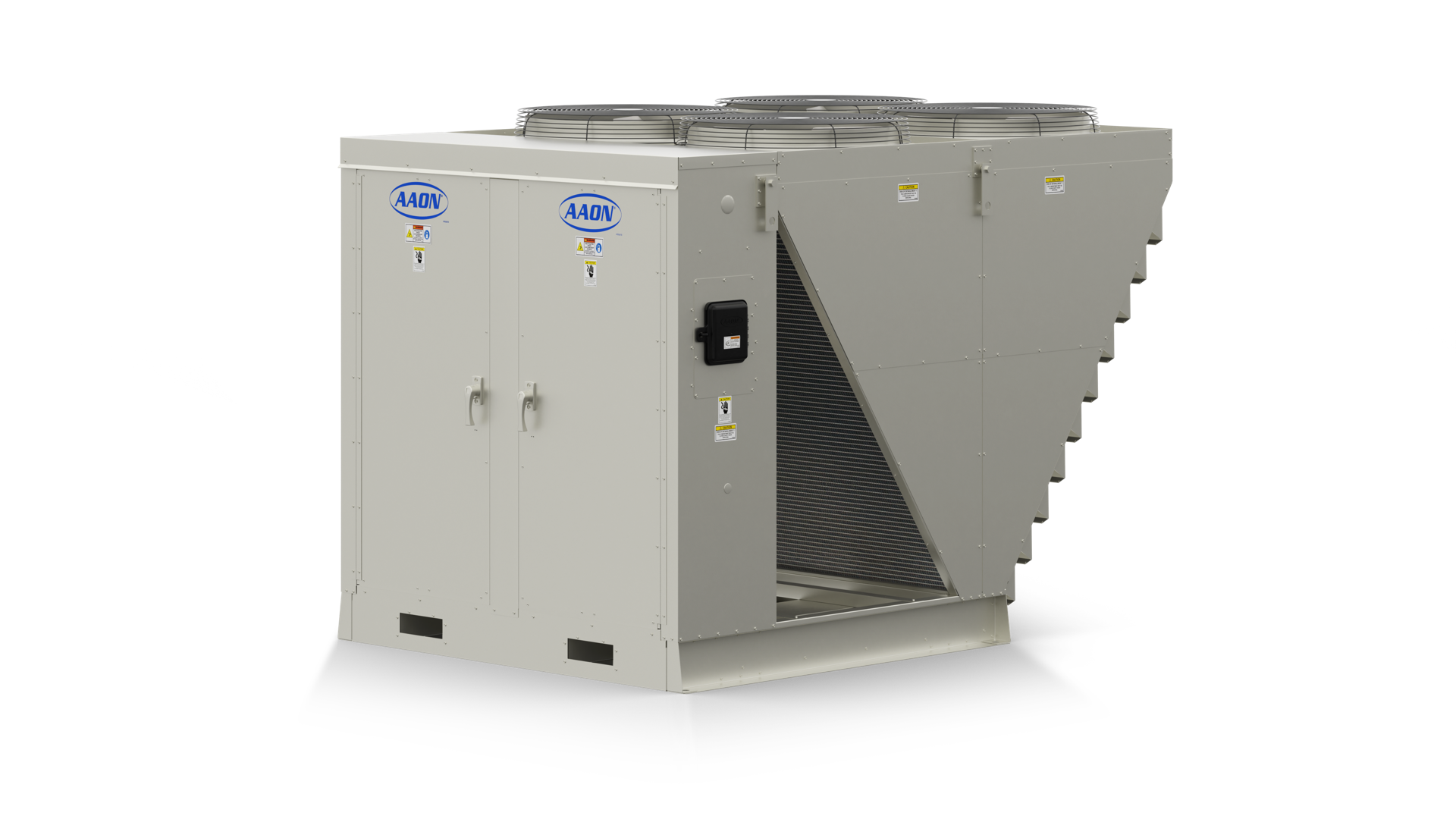 Overview
Variable speed condenser fans for precise airflow control and reduced power consumption.
Polymer e-coated coils are available to extend the life of the coils and protect them in corrosive environments
Staged, two-step, or 10-100% variable capacity R-410A scroll compressors are available for load matching cooling and heat pump heating
High-Level Specifications
Available in 2-70 tons
Vertical or Horizontal Discharge Configurations
Application Flexibility
Testing & Quality Control
Minimize Field Installation - factory installed options
Application Flexibility
Engineered to Optimize
All AAON HVAC products are highly configurable and designed to optimize your exact environment.
Our cutting-edge engineering and testing capabilities enable us to push the boundaries of what's possible for outstanding performance in virtually any climate and application.
Industry Leading Quality
AAON stops at nothing to design the very best.
With high quality features like foam injected panels, quarter-turn handles, and premium direct drive fans, our systems set the industry standard for longevity and low cost of ownership.
Ease of Maintenance
AAON equipment is easy to access and convenient to work on. Our award-winning cabinet designs make it simple for technicians to service our units efficiently and affordably.
Unique features like color-coded wiring and full-height stainless steel door hinges are designed with serviceability in mind.
Verified Performance
AAON HVAC units offer easy start-up and renowned reliability.
Our products are tested for all functions and receive a unit-specific report before they leave the factory.
Setting industry firsts since 1988.
Contact your local AAON Rep to find out which option best fits your needs.