Air-Source Heat Pumps
AAON Air-Source Heat Pumps push the boundaries of what's possible in energy efficiency. A variety of options are available to satisfy strict energy source requirements.
Air-Source Heat Pumps are known for the ability to provide efficient heating and cooling by using the unit's refrigeration circuit.
Indoor coils are used as the heating coil by simply reversing the flow of the unit's refrigeration circuit, providing a more efficient method of heating than traditional electric resistance heating. For colder climates, AAON Zero Degree Cold Climate Air-Source Heat Pumps operate at lower ambient temperatures and with higher heating capacities at all operating conditions than traditional heat pumps.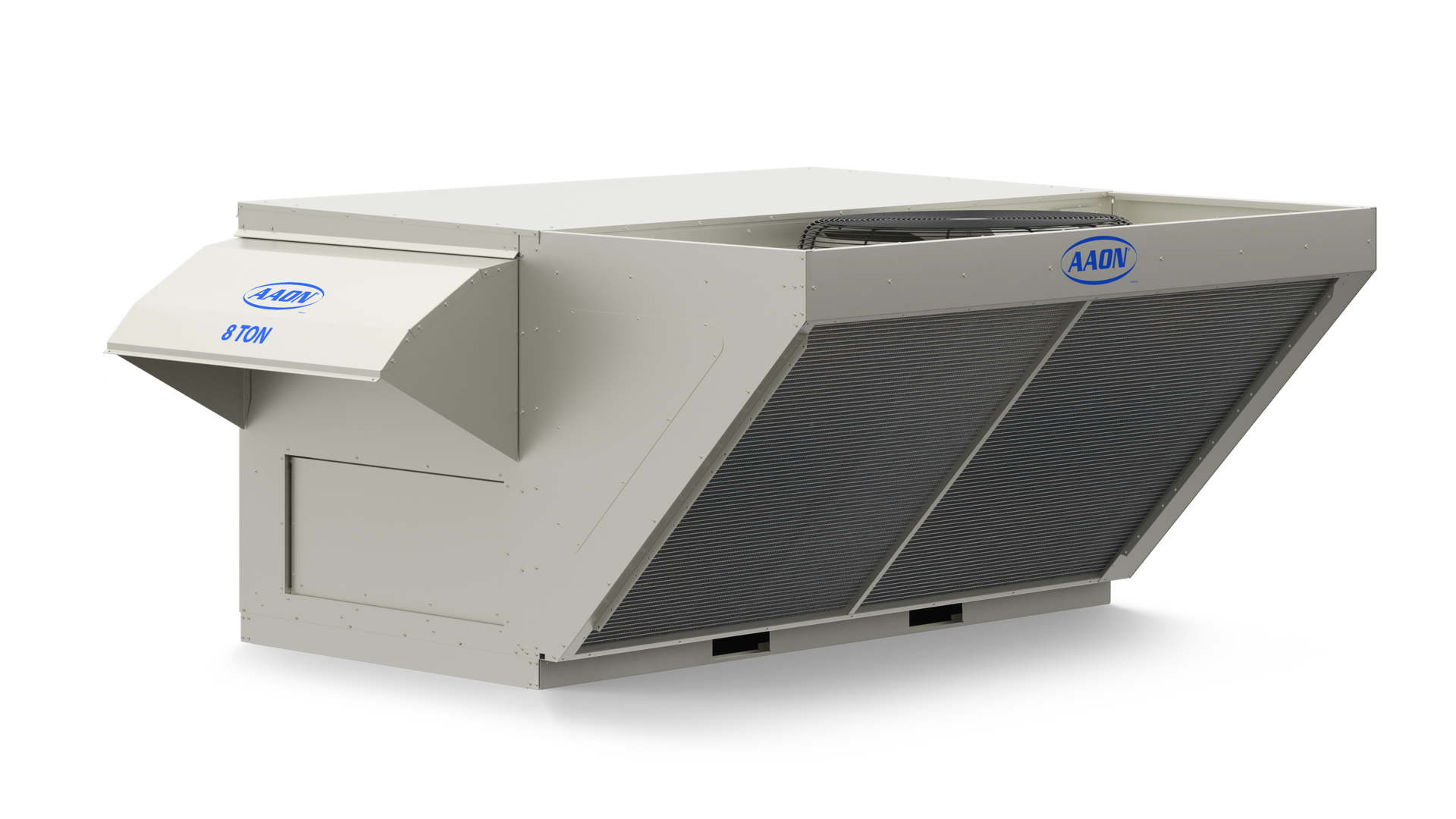 Benefits
Increased efficiency for lower operating costs and a more effective solution to indoor air comfort.
Heat pump heating can also provide cost savings versus gas, propane or fuel oil heating, depending on local energy costs.
More importantly air-source heat pumps offers a solution to those markets moving away from traditional fossil fuel energy sources.
High Level Specifications
Available in 2-70 tons
AAON Zero Degree Climate Air-Source Heat Pumps - Available in 2-50 tons
Key Differentiators
Cold Climate Performance - higher heating capacities for all operating conditions.
Latest Innovative Technology - variable speed compressors available.
Application Flexibility - split systems air-source heat pumps available.
Engineered to Optimize
All AAON HVAC products are highly configurable and designed to optimize your exact environment.
Our cutting-edge engineering and testing capabilities enable us to push the boundaries of what's possible for outstanding performance in virtually any climate and application.
Industry Leading Quality
AAON stops at nothing to design the very best.
With high quality features like foam injected panels, quarter-turn handles, and premium direct drive fans, our systems set the industry standard for longevity and low cost of ownership.
Ease of Maintenance
AAON equipment is easy to access and convenient to work on. Our award-winning cabinet designs make it simple for technicians to service our units efficiently and affordably.
Unique features like color-coded wiring and full-height stainless steel door hinges are designed with serviceability in mind.
Verified Performance
AAON HVAC units offer easy start-up and renowned reliability.
Our products are tested for all functions and receive a unit-specific report before they leave the factory.
Setting industry firsts since 1988.
Contact your local AAON Rep to find out which option best fits your needs.