The AAON controls product line offers a variety of communication and interface devices to provide the flexibility contractors and end-users need.
Our communication devices are designed to provide easy to use start-up, configuration, troubleshooting, and monitoring capabilities.
Prism 2 provides easy-to-understand status, setpoint, and configuration screens for each type of controller.
These create an interactive network that allows you to communicate with all devices within your controls system – locally, remotely, or via a third-party interface through our on-board BACnet capabilities.
We use standard communication wiring to connect to our end-user interfaces.
The on-board BACnet capability provides a more reliable communication to third party devices and Building Automation Systems.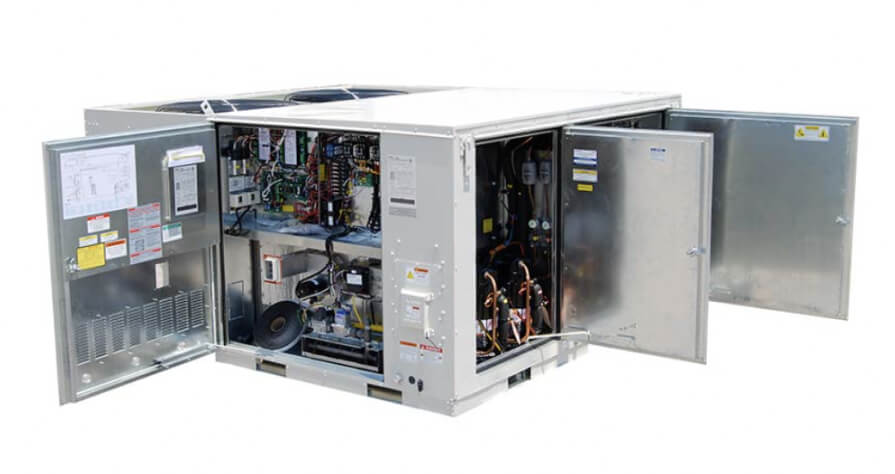 Engineered to Optimize
All AAON HVAC products are highly configurable and designed to optimize your exact environment with cutting-edge engineering to push the boundaries in virtually any setting.
Industry Leading Quality
AAON stops at nothing to design the very best. Our systems set the industry standard for longevity and low cost of ownership.
Ease of Maintenance
AAON equipment is easy to access and convenient to work on. Our award-winning cabinet designs make it simple for technicians to service our units efficiently and affordably.
Verified Performance
AAON HVAC units offer easy start-up and renowned reliability. Our products are tested for all functions and receive a unit-specific report before they leave the factory.
Setting industry firsts since 1988.
Contact your local AAON Rep to find out which option best fits your needs.