Whether a job calls for steam distributing heat or hot water heat, AAON heating coils are designed to fit any application
AAON hot water coils are rated for entering water temperatures as high as 200°F and steam distributing coils rated for entering superheated steam as high as 15 psig, satisfying the rigorous demands of the HVAC marketplace. AAON chilled water and hot water coils are certified in accordance with AHRI Standard 410, Forced Circulation Air-Cooling and Air-Heating Coils. The AHRI Certification program is administered and governed by AHRI, which ensures that various types of heating, ventilation, air conditioning, refrigeration, and water heating products perform according to manufacturers' published claims.
Products that are certified through the AHRI Certification Program are continuously tested by an independent third-party laboratory, contracted by AHRI, to determine the product's ability to conform to one or more product rating standards or specifications. Specifying AHRI Certified AAON Coils instills confidence in coil performance.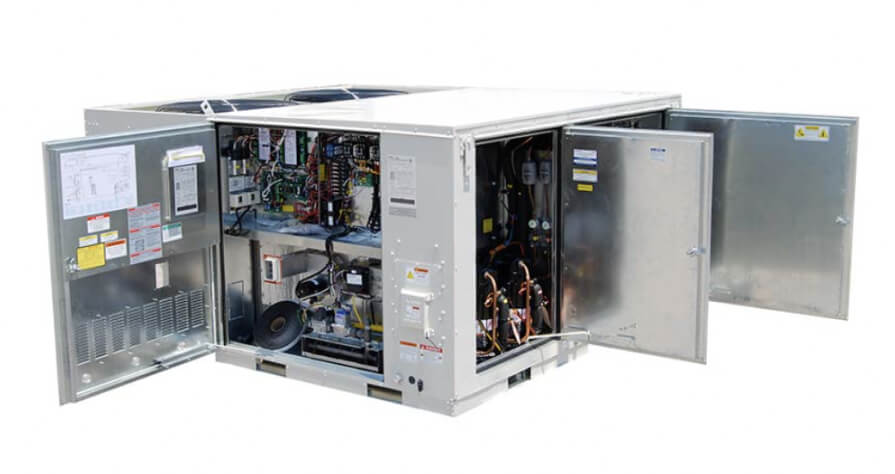 All AAON heating coils are available with multiple tubing diameter options, a variety of tube wall thicknesses, and multiple rows deep.
Hot water heating coils can be circuited in a full, half, or quarter serpentine circuiting to optimize heating performance.
Steam coils are configured as tube-in-tube distributing to maximize performance at low entering air temperature conditions.
Engineered to Optimize
All AAON HVAC products are highly configurable and designed to optimize your exact environment with cutting-edge engineering to push the boundaries in virtually any setting.
Industry Leading Quality
AAON stops at nothing to design the very best. Our systems set the industry standard for longevity and low cost of ownership.
Ease of Maintenance
AAON equipment is easy to access and convenient to work on. Our award-winning cabinet designs make it simple for technicians to service our units efficiently and affordably.
Verified Performance
AAON HVAC units offer easy start-up and renowned reliability. Our products are tested for all functions and receive a unit-specific report before they leave the factory.
The world is asking for better solutions. AAON is delivering.
Our expert reps will listen and help you find long-term value and performance to make a difference — together.