Startup forms for AAON Equipment can be downloaded from the AAON website.
From www.AAON.com, navigate to the toolbar on the top left-hand side. Under resources, you will find the Product Finder.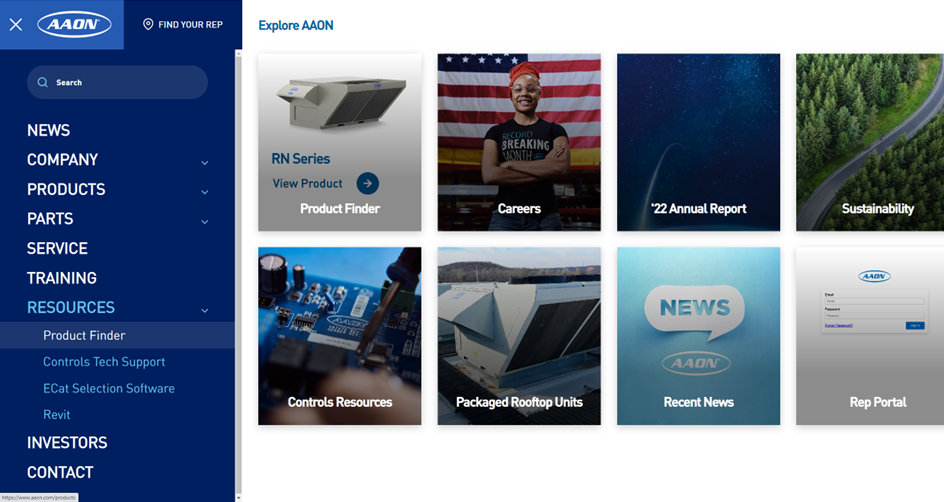 Narrow your search down by Product Type, Product Category, or Sort from A-Z.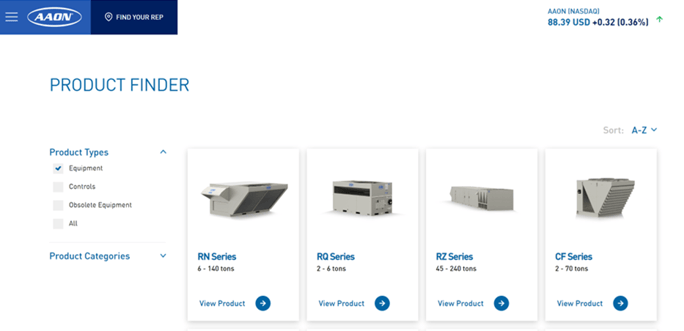 Once you have located the product you need, click View Product. You will be directed to that individual product's page – where you will find the startup form and other helpful literature download links.