AAON Revit files are available for download on the AAON website.
To locate the AAON Revit Files, go to www.AAON.com and navigate to the top left toolbar.
Under Resources, click on Revit.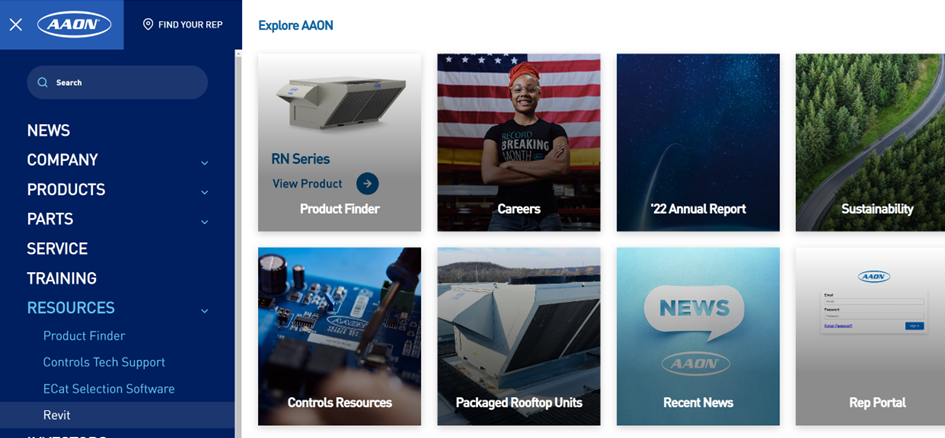 This will take you to the AAON Revit Files page. Here you will find all our AAON Revit files available for download. The RQ and RN Series options include all unit configurations.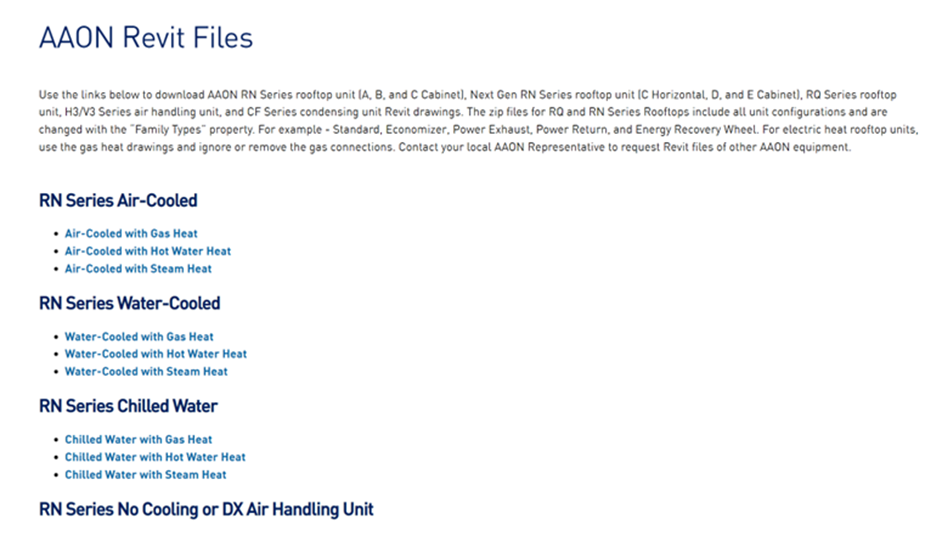 If you need a Revit file for a unit configuration that is not listed on AAON Revit Files page, please contact your local AAON Rep for assistance.